E-NEWS DECEMBER 2016
Christmas is so close you can almost touch it and on the E-NEWS surface we appear to have had a quiet year.
But it certainly has not been quiet for the executives of Amputee Associations in NSW. In fact it's been a very busy time with new challenges and new planning as each committee works on the reinvigouration we have come to see in 2016.
So you should definitely read your way through all of our last E-NEWS for 2016. There are some fantastic things to get involved with and to look out for.
HAPPY BIRTHDAY AANNR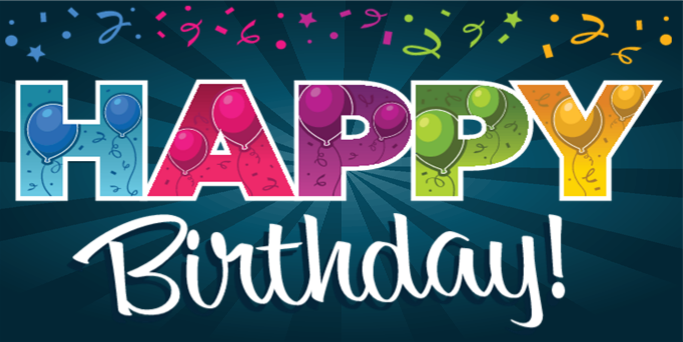 Join with us now as we congratulate the Amputee and Associates Newcastle and Northern Region on reaching the milestone of 40 Years.
What a fantastic milestone for a committed community. Over the years it has been the AANNR community members who have played significant roles not only in their local community but also in the establishment and success of Amputee Association of NSW.
Here's to another 40 years from a wonderful regional association.
AMP CAMP 2017
If you are 12 years to 18 years or know someone who is and lives with a limb difference then this is the weekend camp that is all about YOU !
Registrations close 31st of January, 2017
Check out the AMP CAMP Facebook page ... this camp is AWESOME !!!!!!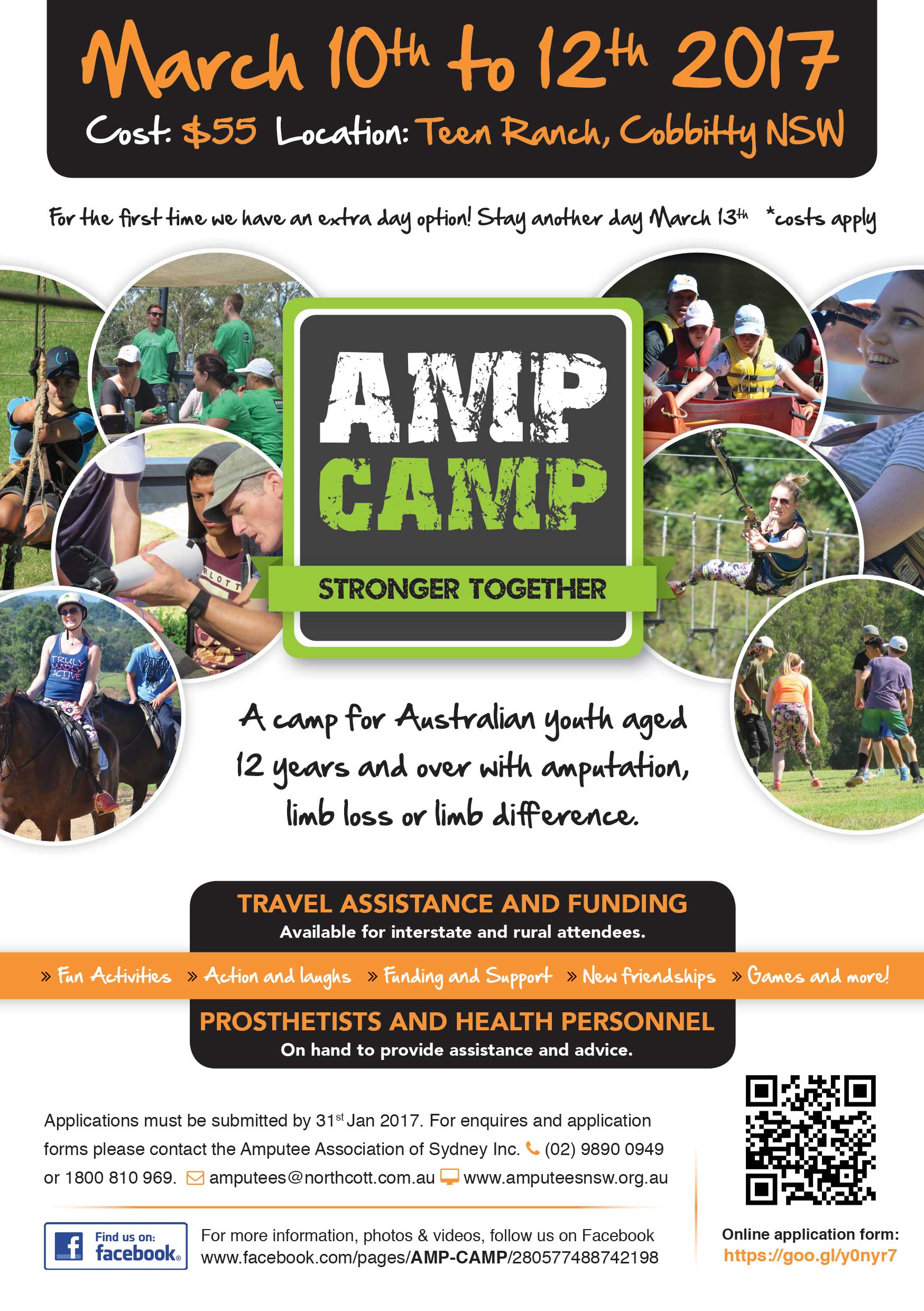 For enquiries please contact us via email on amputees@northcott.com.au
Sailors with Disabilities
For 22years SWD has been bringing smiles the faces of children with disabilities and facing disadvantage through the joy of sailing.
Like our organisation they have many transformational stories to share from parents, teachers and the children themselves. But now they need some extra help
SWD needs to raise $12,000 to fix the keel on their main program boat, Kayle.
Why not go and check out their great new website and discover some of their stories. We hope it will inspire you to share the message of support and donate to their cause. www.sailorswithdisabilities.com
We will be looking to catch up with SWD ourselves in 2017.
Disability Waterskiing 2017
Have you always wanted to try waterskiing or longed to return to this fun active sport ?
Well if this sounds like you then definitely make contact with Disabled Water Skii NSW.
Check out the dates and details below and enjoy a day on the water.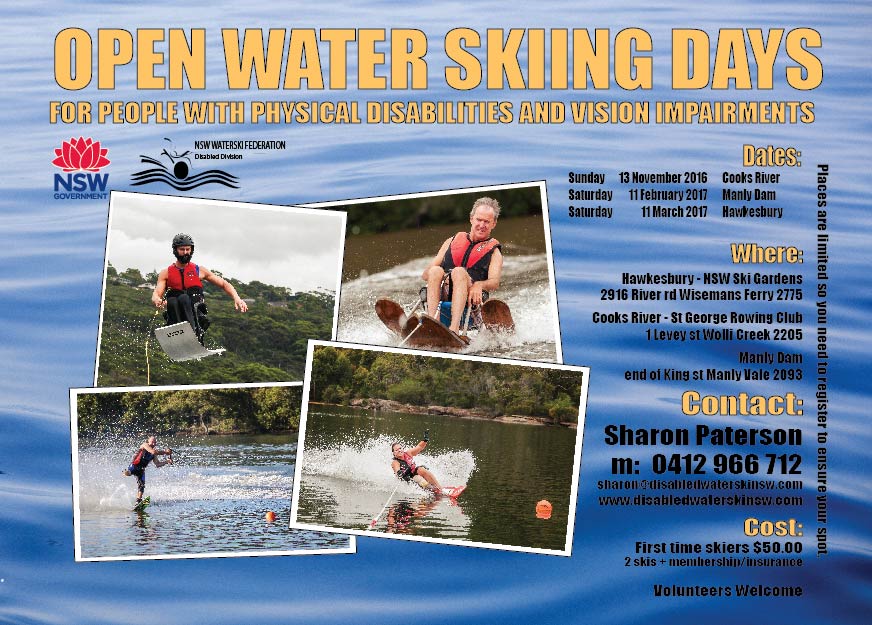 For further details and contact information visit http://www.disabledwaterskinsw.com/
Who Needs New Shoes ?
In an act of fantastic generousity Athlete's Foot has given us a very large number of BRAND NEW SHOES !
The collection includes mens and womens shoes, boots, sandals, thongs, flip flops and joggers. Casual shoes and dress shoes. White shoe and red shoes. Shoes that are tall and shoes that are small.
The collection includes a lesser number of complete pairs while the greater amount is of a single shoe. Some are miss matches. Which means there is one shoe in one size in the left foot, but a slightly different in the right foot. And some just a single shoe.
These foot wear items are currently being sorted so we can supply them to you at the price of postage. Many of the brands in the collection go for well over a hundred dollars a pair.
So do you need a new shoe or maybe you would like a pair of shoes ?
If you are interested then you should email us your preferred size and we can put that order aside for you.
Email: amputees@northcott.com.au
This is a first in best dressed situation (excuse the pun), as we will be listing any items in January on both our NSW Facebook page and with our good friend Jack Parker in Victoria who currently runs a great initiative called and faecebook page https://www.facebook.com/SwapShoesWithAmputees/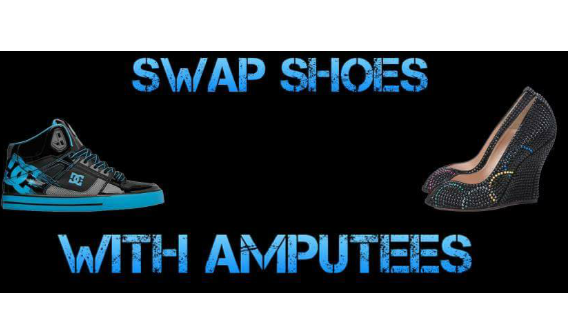 Are You Alone This Christmas
It doesn't seem like a tough question but for many Christmas is not the happy family filled time we see on television. It can be a very lonely and difficult time in our community.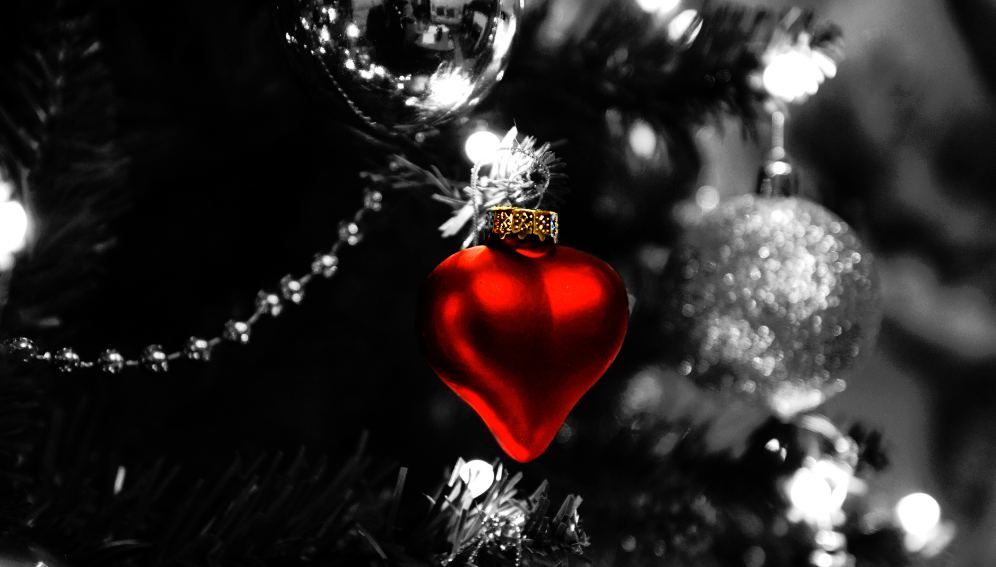 Reach out to those around you even if its a simple Merry Christmas and a shared moment. You never know what joy you may bring into anothers life in that moment. It could save a life.
Are you going to be alone this Christmas ?
Do you know someone in our community who is going to be alone this time of year ?
We want to know if the answer to either of those questions is Yes.
Please call or email us because we don't want anyone to face Christmas alone.
1800 810 969 or amputees@northcott.com.au
Whats in store for 2017 ?
Well that is an excellent question. Not wanting to give away too much just yet as calendars for 2017 are prepared and developing programs initated.
I can tell you it is exciting times ahead with...
NEW opportunities for individuals with events & activities,
NEW opportunities for families, greater recognition, inclusion & support,
NEW opportunities for who Give of themselves in our community
We are building NEW programs and IMPROVING existing ones. Growing the NSW community AWARENESS, EDUCATION & seeking PARTNERSHIPS & FUND RAISING to provide more.
The Amputee Association of NSW is working towards new relationships with organisations in this space while at the same time reconnecting and strengthening our long fundemental relationships with community and health in NSW.
2017 is building on a new framework of four pillars, Recognition, Respect, Collaboration and Celebration (RRCC).
Truely essential to the renewed energy is the recommittment to the members of our amputee and limb different community in NSW.
We RECOGNISE that our community is made up of those with amputation, limb loss and limb difference.

We RECOGNISE & RESPECT that our community is made up of families, health professionals, care givers, service providers & people who participate in our everyday lives.

We strive to COLLABORATE in this space. CELEBRATING each contribution as valuable & important to our NSW Community.
How You Can Make A Difference
To do more we do need your help and intrinsic to that is your voice & your participation. We encourage you to take part in any way that you feel you are capable & share with others.
Volunteering is something often people today shy away from. Feeling that it means giving up too much personal time. But even the smallest and simplest contribution makes a difference to this space and in the life of another amputee.
How Can I Contribute ?
share what you would like to see more of in our community... share your ideas.

offer to use some of your personal skills to help on a project or activity.

help organise or host a group activity or social gather in your region.

join one of our new focus groups and set direction for new outcomes.

simply come along to your next local event.

sharing with us your story, your interests and the things you are passionate about.
Do you like sports, enjoy the theatre, have a love of fishing, want to build a garden, have always wanted to do more travelling...
Contributing is not just about others, it's about you too. People who contribute enjoy more social activities, are happier and live more full lives.
Why don't you call Darrel on 0412 762 772 and discover whats happening and what part you can play in it.
"It is remarkable just how significant even the smallest contribution can be in the lives of others."
To be apart of a community and make a REAL DIFFERENCE please contact us
1800 810 969 or amputees@northcott.com.au.
CHRISTMAS WISHES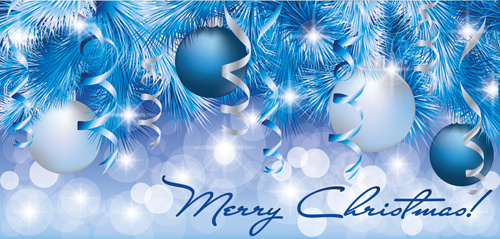 We would like to wish everyone a VERY MERRY CHRISTMAS and a HAPPY NEW YEAR.
We hope that your time over the festive season is both filled to the brim with good times and family.
Stay safe wherever you are in our great land or around the world and keep the spirit of generousity, compasion and kindness in your hearts.
Looking forward to seeing you all in our 2017 adventures
Corrections
Please note the following corrections to advertisments in the recent release of the Summer Amputee Association of Sydney Journal